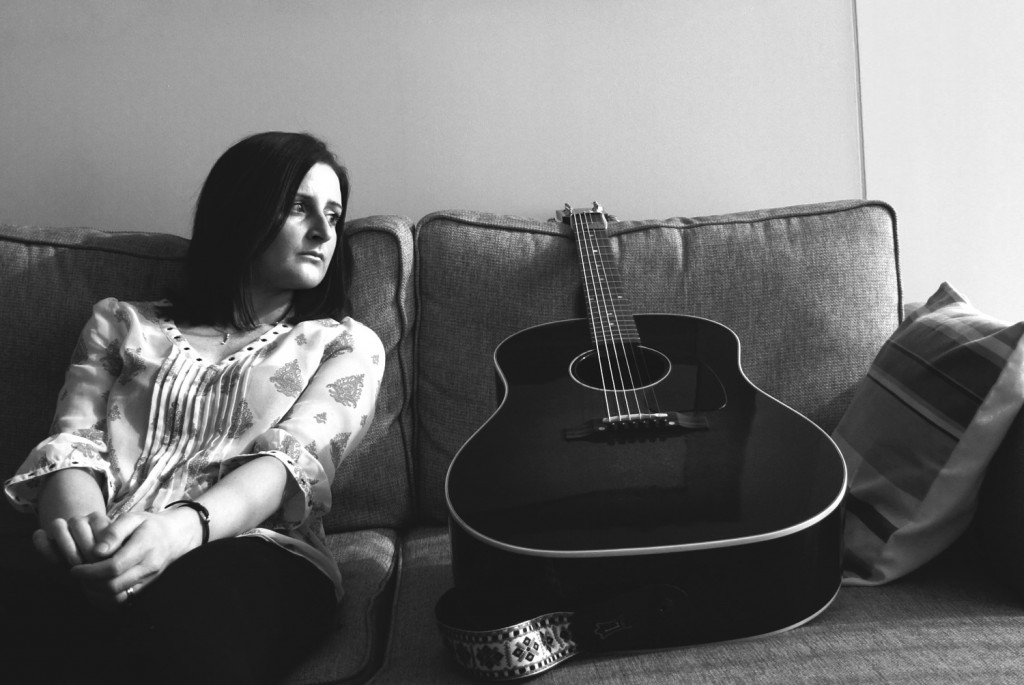 "One of the most distinctive, rich, bluesy voices that you will hear, and a voice that belies her tender years. A writer of powerful anthems, the best voice this side of Nashville."
Multi-Award winning country music act, Emma Jane has been performing live since December 2005.  The Glasgow born singer, has performed around Scotland, doing both acoustic and band sets.  She has always been inspired by the melting pot of music that is country, soul & blues.  From her first few gigs in 2005 to her most recent release Silver Streets, the blues, soul and country music has never been far from her musical inspiration.
This is evident on her initial two EPs 'Red Shoes' released in 2008 and 'For Anyone Who'll Listen' released in early 2010 and available on itunes and other well known digital outlets as a joint compilation titled 'Red Shoes'.  This release also attracted the attention of Clyde 1 (one of the highest rated radio stations in the West of Scotland) and DJ and music critic Billy Sloan.  Billy recognised Emma Jane as having a, 'great voice and great songs' and stated she was, 'the best local talent I've heard in a long, long time!'.  Billy invited Emma Jane to play a live session on his Clyde 1 radio show which resulted in great feedback and a surge in interest.  Following this success Emma Jane released her first full album in March 2012 'Penilee Songs' which won unsigned album of the year 2012, reached the number 2 spot on the Emerging Icons chart show and received raving reviews in the UK and the USA.  Penilee Songs, also gained recognition from local radio stations throughout the UK and still gets regular airplay here and on UK Country Radio, who went on to naming Emma Jane as their featured artist in March 2013.
"Best singer/songwriters to come out of Glasgow in the last 5 to 10 years.  Consistently good writing"
Now living in London, England, Emma Jane is back doing mostly solo acoustic gigs in some of the most popular unsigned live music venues in London, such as the Bedford, The Regal Rooms, The Troubadour, 100 Club, Borderline and Barfly.  After the success of Penilee Songs, Emma Jane decided to record a mini album 'Silver Streets' which is also now available to download.  Silver Streets stormed into the Emerging Icons chart on its release and has already received raving reviews and recognition from  the likes of Gary Kemp who described her music and voice as "excellent", Laurence Fox, Paul Buchanan (Blue Nile), Jim Galletly & Billy Sloan who all agree that Silver Streets is a powerful release and that Emma Jane is someone who deserves to be recognised.  Which is exactly what is happening, not only here in the UK, but around Europe – with radio play on various award winning stations.
REVIEWS
Marie Crichton (BBC) "Great Album from a fine Scottish Singer"
Steve Cherelle (BBC Essex) Big Country Show "fantastic"
Baylen Leonard (BBC & Amazing Radio) "Great Songs, Love her voice"
Neil King, Fatea review "BLOW YOUR SOCKS OFF GLORIOUS"
Andrew Gibson,Clydebank Post Review "INFECTIOUS"
GARRY KEMP "EXCELLENT"
LAURENCE FOX "EXCELLENT VOICE"
ALLY MCRAE (BBC) "STRONG VOICE"
| | |
| --- | --- |
|  "A unique, melodic voice, with heartfelt and beautifully written songs" | |